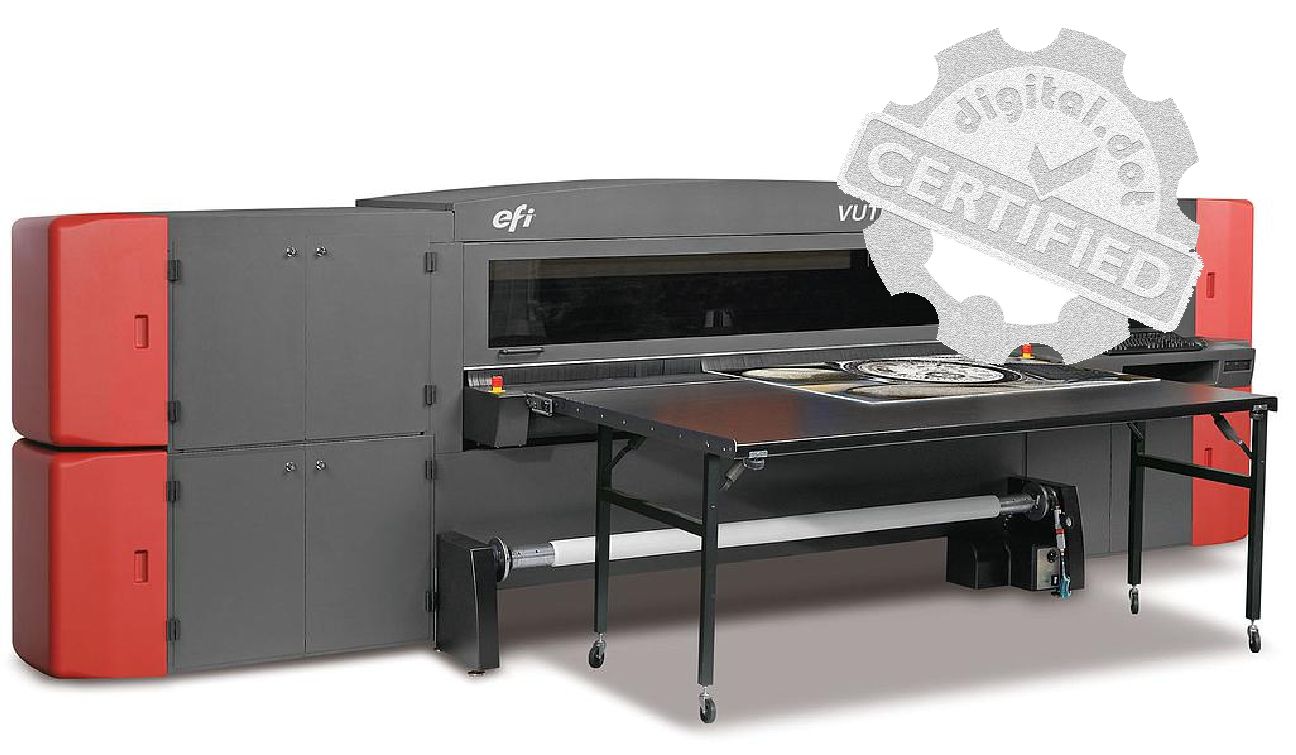 Your guarantee for top quality and production reliability
Looking for an industrial printing system with a competitive price and the peace of mind of a new printer?
A Digital Dot Certified Machine is your answer.
No one demands more from a printer than we do : only after it passes our comprehensive technical inspection and maintenance, the system receives the "Digital Dot Certified" label. Your assurance for 100% top quality and production reliability.
Are you planning to introduce a large format printer into your workflow but would you rather have seen it even bigger?
Invest in a Digital Dot Certified super-wide format second-hand printer at an extremely cost-effective price, and with the peace of mind of a new printer.
Each Digital Dot Certified Printer has successfully passed our thorough technical control and is 100% compliant with all standards prescribed by the manufacturer.
It comes with a 6-month warranty on mechanical and electronic parts, with on-site repair by the experienced Digital Dot Service team.
By our experienced technicians
Compliant to manufacturer's product specs
On-Site Warranty
Giving you that extra peace of mind!
+40
Printers Up and Running
+ 35 Printing Companies
Are you the next owner of a Certified Printer?
Reliability
Digital Dot diagnosis and maintenance on more than 50 points.


Service
6 month warranty with on-site repair.



Installation
The Digital Dot serviceteam organizes on-site transportation, installation and training.
Transparency
A contract with small letters in wide format. We leave no room for surprises.


Speed
Start printing square meters in no time, because the printers in our range are immediately available.
+40 printers running
More than 35 printing companies preceded you as the proud owners of Digital Dot Certified Machines.
A selection of what we've done

Learn about the benefits of our Certified Machines
Please leave your details