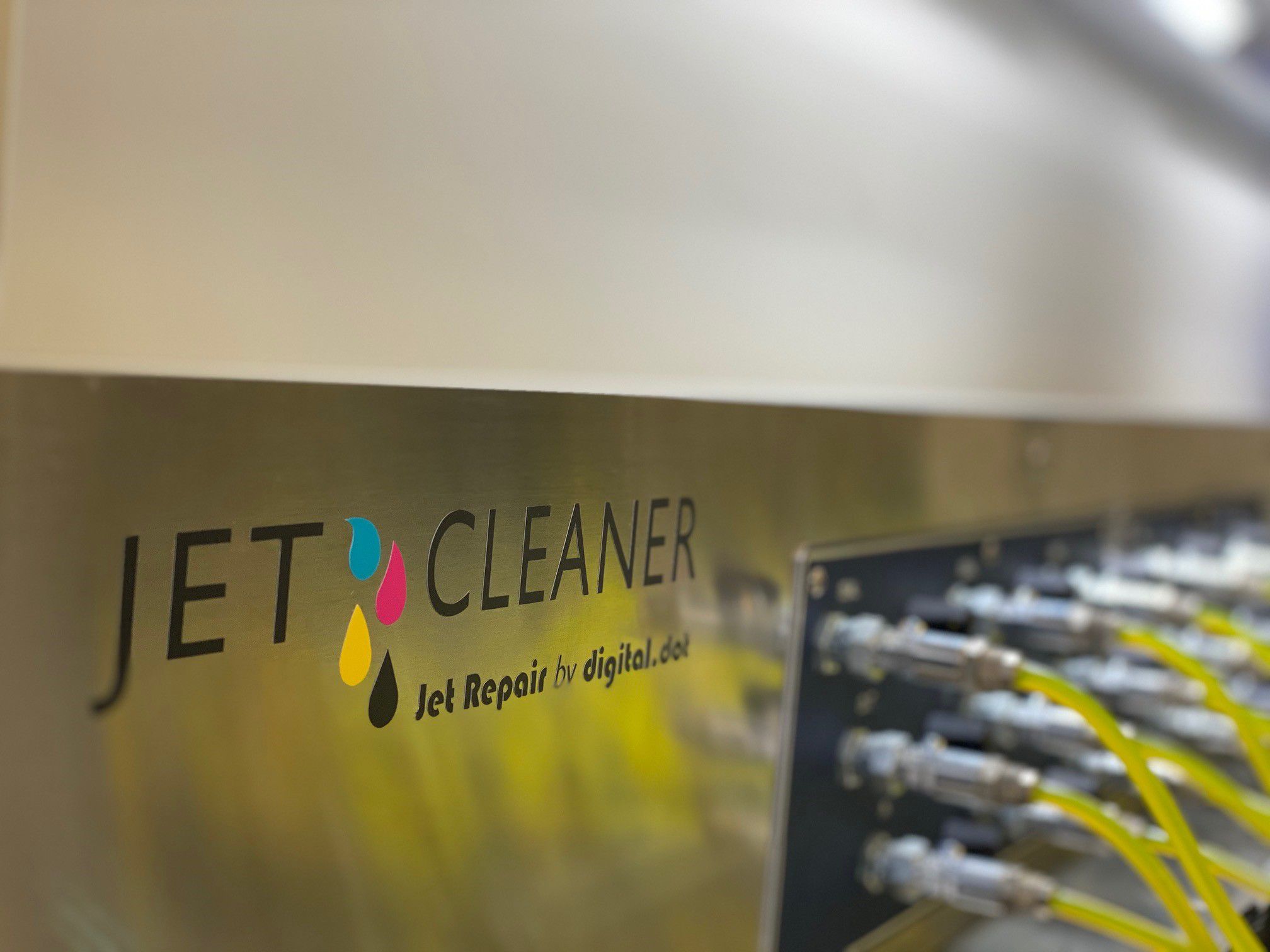 On the shelf, in the bin or back in your printer?
What if machine failure due to blocked printheads would become history?
Avoid unnecessary costs by recovering your blocked printheads with our
Digital Dot Jet Repair Service instead of throwing or stashing them away.
After thorough research and development as well as an investment in very professional printhead cleaning and testing equipment, we are able to recover a vast amount of printheads. If the head has no mechanical nor electrical failure, it is recoverable.
Follow your head every step of the way
Besides investing in the equipment, we also developed a tracking system of your head. You can ship it to us without any doubts, it will be handled with care and will be traceable during the complete process.
When receiving the head it will receive its first visual inspection , a picture of the waterfall and an initial nozzle test will be taken. The head will be introduced in our helpdesk system, allowing to keep track by the serial number. Once it enters the cleaning process, all cleaning cycles will be carefully noted and regularly a new waterfall and nozzle test will be performed. The cleaning will only stop at a 100% result, meaning a perfect nozzle test.
Afterwards the head will be packed in a vacuum seal and shipped to you in a special box including the full report. Or do you prefer us to re-install the head? No problem, we will even determine this beforehand so we can plan an intervention accordingly.
98% of all received heads are recovered
with this state of the art cleaning process
A repair is only succesful
at a 100% recovery rate!
Double the lifetime of your Jets
and avoid throwing 'money' in the bin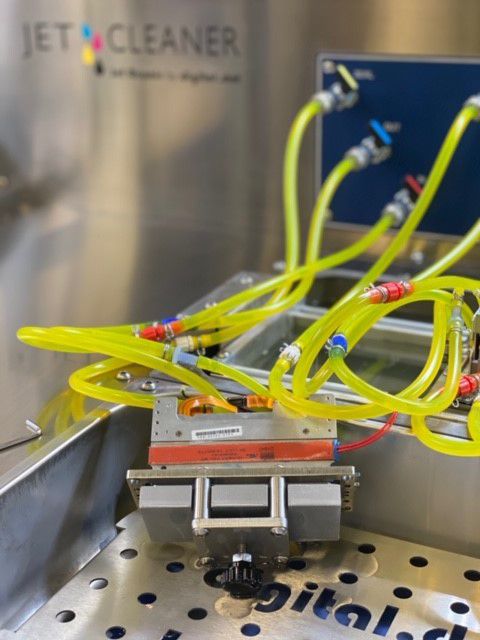 Cleaning
The elaborate cleaning process will extend the lifespan of the printhead and maintain the highest level of quality, avoiding print artifacts.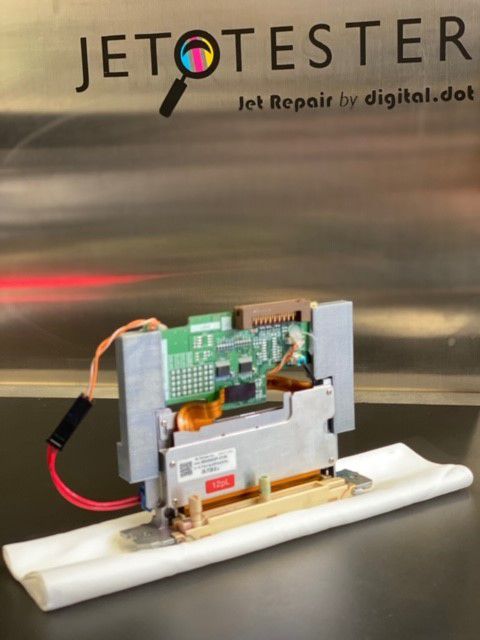 Testing
Before and after the cleaning process, the printhead is tested as if installed in a printer. The initial nozzle test informs us about the actual status and allows us to evaluate the result of the cleaning process.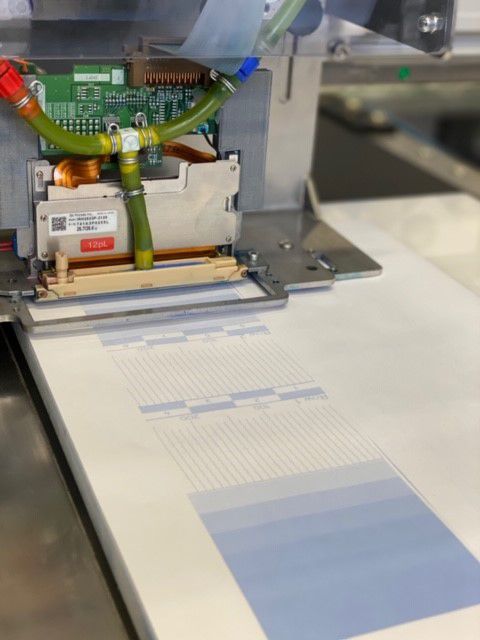 Detailed Report
Every cleaned head will be delivered with a detailed report about the Cleaning Cycles, Initial and Final Waterfall test, Initial and Final Nozzle test.
To recommend! We are very happy with this service since many years.

Michel Overtoom, Sr.Print Operator/Team Leader, Image Building
Totally Super, those of FaberExposize have just arrived. Thanks!

Pancho van den Berg, Floor Manager, FaberExposize
We've send 12 of our heads and all nozzles are open again. Great!

Robbie de Jong, Vos Zeildoek
Learn about Jet Repair Services
Please leave your details